As any reader of my book will know, Parc Garland on The Lizard, was the home of Pamela Colman Smith for around 20 years.
When I first visited, it was dilapidated but also a creamy buttermilk colour, rather striking, but never seen by Cornwall Council as an house of specific beauty which needed preserving.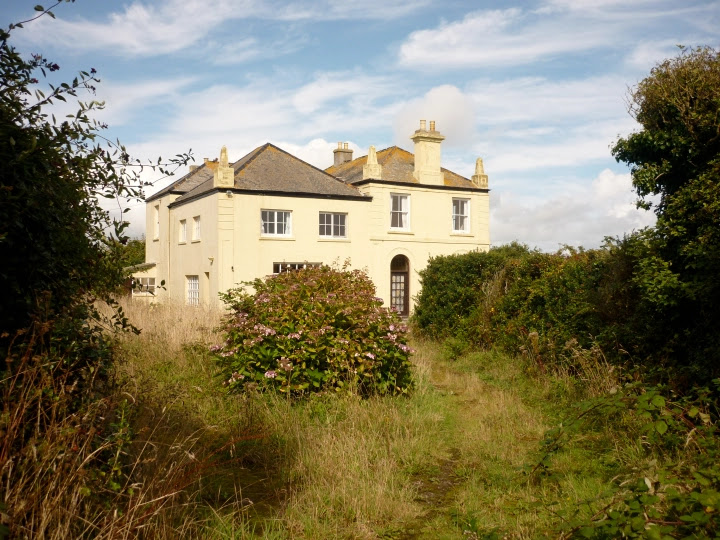 It was a surprise to visit in 2021, to find the land surrounded by new builds, and the colour dramatically changed. Inside the now home of artist Hayley White and family, it was interesting to visit the attic where it was felt that Pamela still painted and read tarot cards (though later open to question), to see Nora Lake's room, very obviously one of a servant, and to see Pamela's room. It seems that Nora Lake's husband, gardener and handyman, died, leaving her a widowed mother of Freddie, her son.
The old chapel is now an AirBnB and the orangery as derelict as when I last visited.
The render was in such poor condition that the grey covers a multitude of sins, and it somehow fits in with the surrounding houses. However, inside the house is spacious with immense character.
Time stands still for no one and life progresses. We should all be pleased that Parc Garland, though much reduced in size outside, is still with us, and therefore still carries memories of Pamela Colman Smith's life there on the wild but beautiful Lizard Peninsula.