Well, it's been a while coming.
Over the last few years, many people from other countries have asked why Pamela Colman Smith, the subject of my book,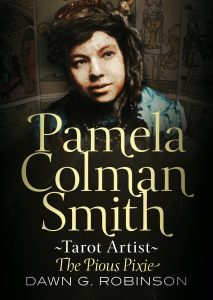 who died in Bude, has no plaque or indeed any reference to her life in the town.
Pamela first moved to Upton near Bude (having previously lived at The Lizard) and later to a flat in what is now the Bencoolen Inn but was once a gentleman's residence before conversion. By the time she arrived in Bude, Pamela's work was all but over. She lived a quiet life, at least partly due to her heart condition. However, in her time, she had been a great illustrator, best known for the Rider-Waite-Smith tarot deck, and artist. She had met the great and good in Bohemian London, such as the Yeats family, Florence Farr, Arthur Waite, Bram Stoker, Ellen Terry and Sir Henry Irving, among many others who attended her soirees, such as Arthur Ransome.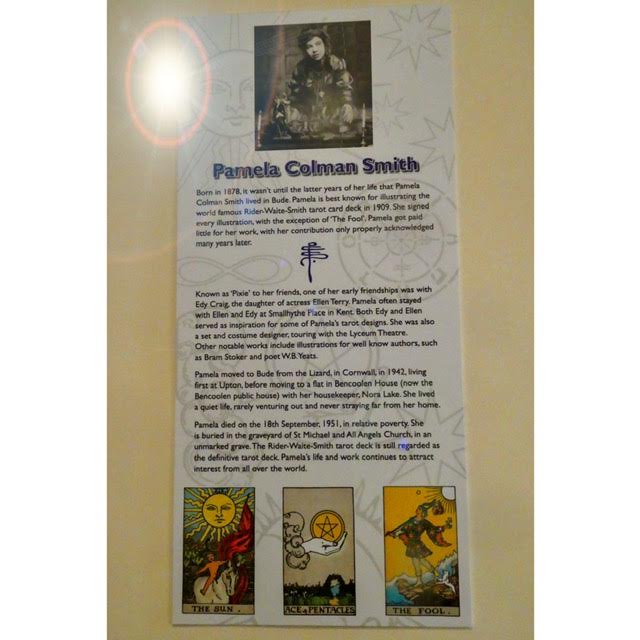 I can only imagine how wonderful it would have been to talk to her about these people and her interactions/engagements with them in her earlier life, but also what brought her to Cornwall and the concept of Catholic mission. We piece together bits and pieces of information, but little is definitive. There is a crossover between fact and fiction.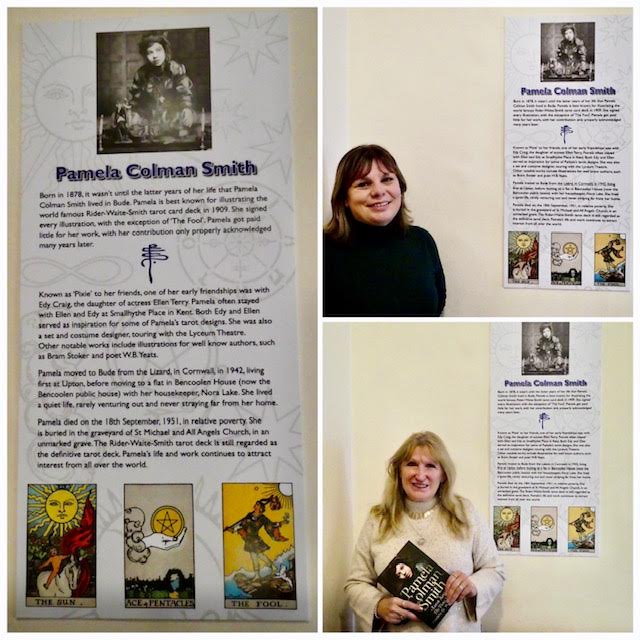 Small acorns, but encouraged by Stuart Kaplan, also a Pamela aficionado and writer of a beautiful book containing colour plates of her art work, Bude Castle now has a plaque in situ explaining to the public a little about Pamela, hopefully whetting their appetites to know more.
Grateful thanks to Janine King and Mark Burridge of the Castle for following through the idea to create public recognition of Pamela's relevance to Bude.
We still don't know why she chose (or was sent to) Bude – hopefully, one day there will be an answer!