When commissioned by Amberley Publishing to write my third book on the beautiful Cornish coastal town of Bude, Secret Bude, I never imagined it would lead me to travel around Cornwall and Devon in search of clues about the world-famous tarot artist, Pamela Colman Smith.  My research project on Pamela took many years and was all-embracing, as my friends would tell you.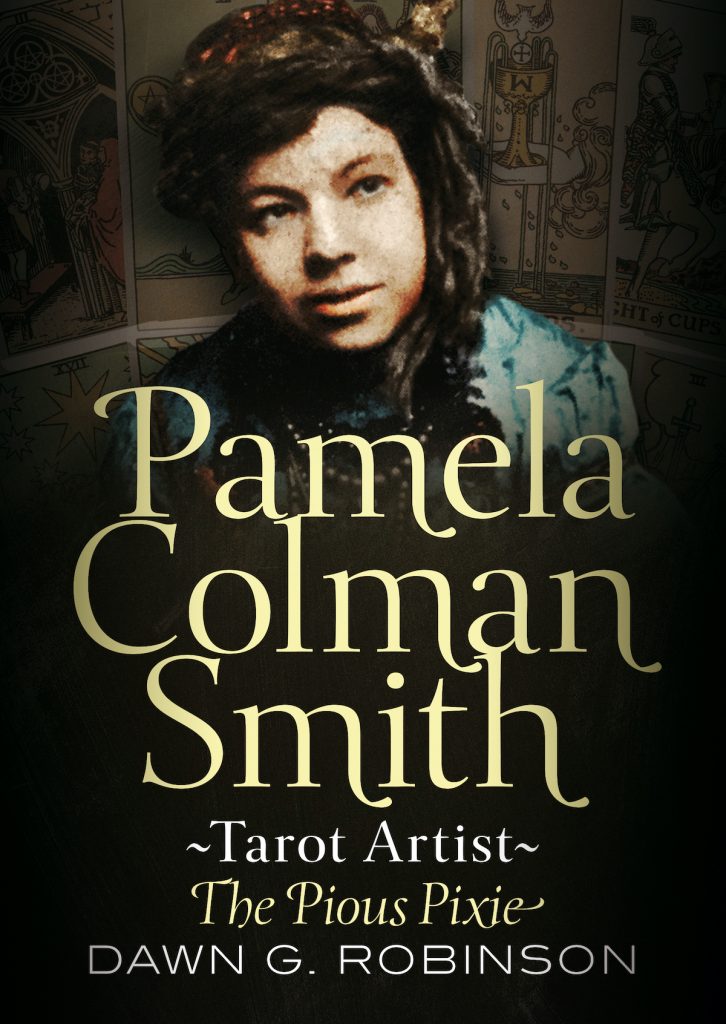 Who was Pamela Colman Smith? Pamela was an illustrator-artist, commissioned by Arthur Waite in 1909 to create illustrations for a deck of seventy-eight tarot cards, a task which took her many months and which paid little. She received no fame for her work on the cards during her lifetime and little pay but she left her signature on each card she painted, other than The Fool. Maybe Pamela was making her mark.
Artist, Pamela, is best known for her work on the most popular, globally successful tarot deck in the world, the Rider Waite Smith (the Smith was added later) deck which is used intuitively, based upon her wonderful illustrations. It is hard to imagine that this successful deck was the creation of a lady artist who later spent over thirty years in Cornwall living a relatively quiet life by the sea, especially as many people in Cornwall have never heard of her.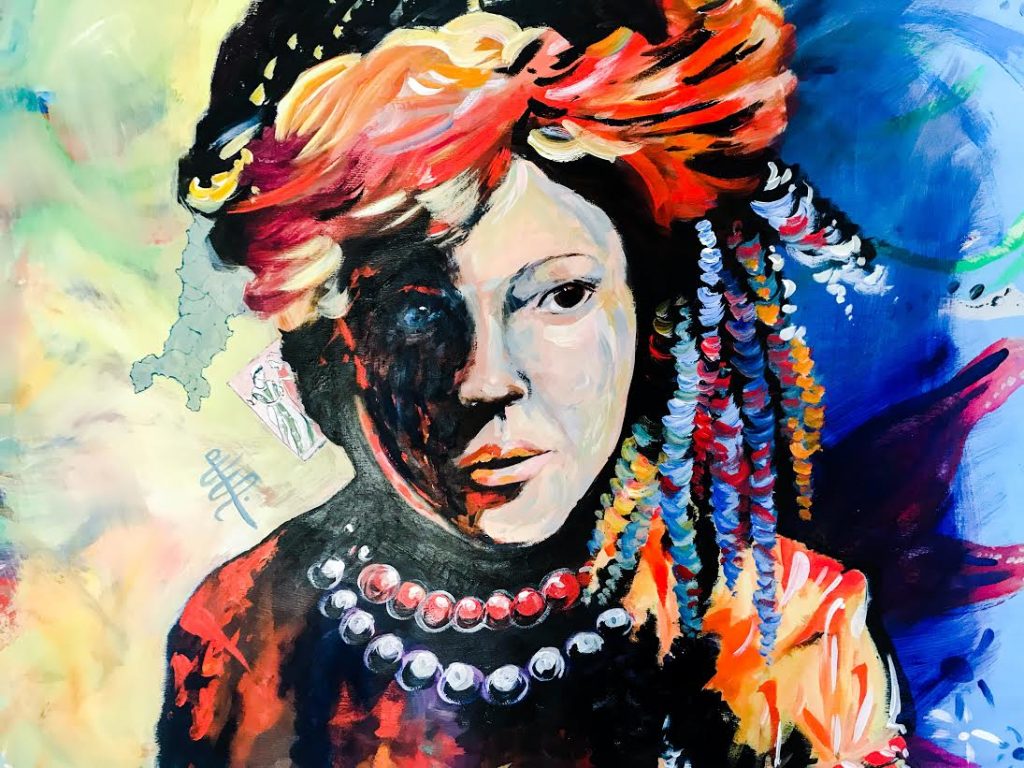 Miss Smith, born in Pimlico, London, in 1878 had a very vibrant life, meeting many fascinating people, including the Lyceum Shakespearean actors, Sir Henry Irving, and Ellen Terry, author of Dracula, Bram Stoker, and the Yeats family, but for reasons which intrigued me, Pamela left bohemian London for Cornwall in 1918, some years after she converted to Catholicism in 1911.
On something of a mission, as is described in detail in the book, Pamela Colman Smith, Miss Smith (as she was addressed by her father) with the help of an inheritance, moved to a house called Parc Garland on the wild but beautiful Lizard peninsula, now owned by another artist, Hayley White and her family. There she lived with a housekeeper, Nora Lake and her husband, Alfred. He predeceased his wife and the women became friends and housemates. Pamela was on a religious mission which was not terribly successful but Catholicism did flourish in a small way in parts of non-conformist Cornwall, such as in the church at nearby Mullion.
Pamela spent many years in this scenic yet isolated area of west Cornwall. Parc Garland was imagined by some to be a holiday home for priests in keeping with her Catholic faith; however, this was not the case. Pamela went to the Lizard to attempt to develop a Catholic flock, to evangelise (full details are in the book). The revival of Catholicism in Cornwall from the nineteenth century onwards coincided with the arrival at Bodmin of canons from France. Finding priests to conduct mass on the Lizard was difficult due to the geographical isolation – and little money with which to pay them!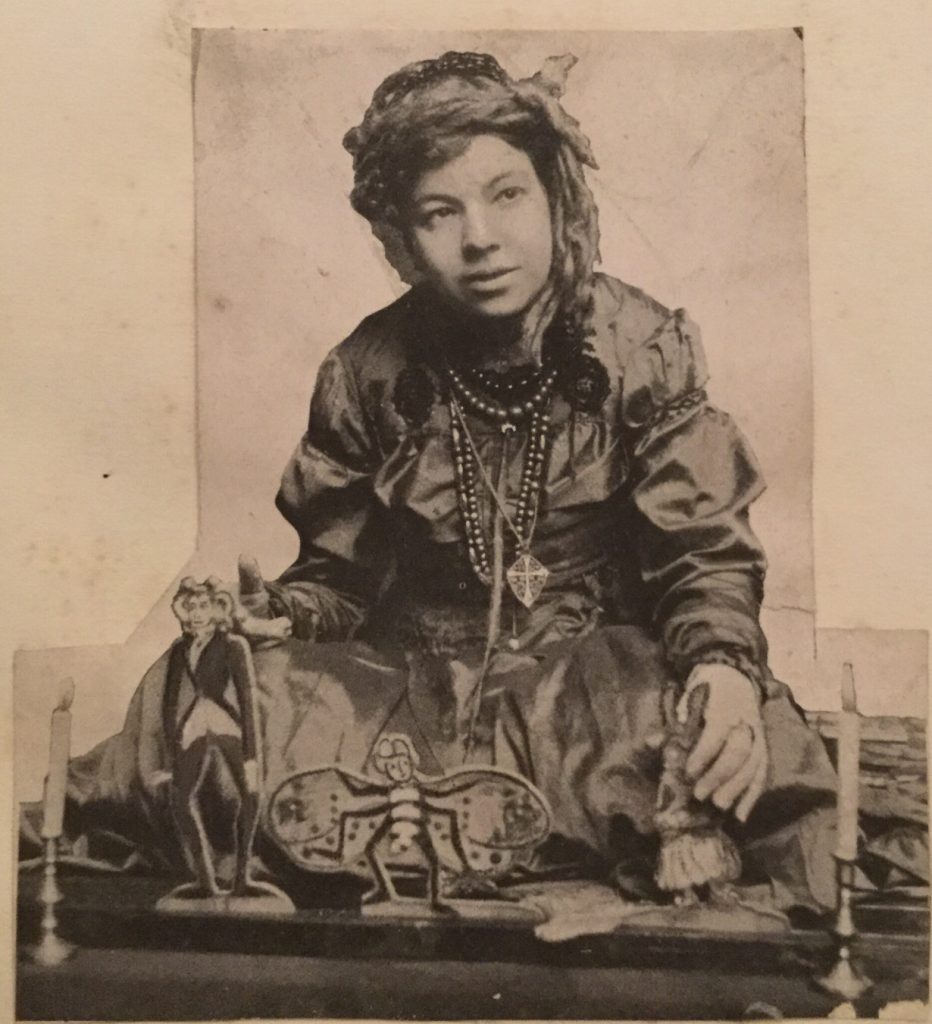 Parc Garland was not in the lovely sheltered lush valleys around Helford but rather the desolate middle section of land down to Lizard Point. Raw in its beauty and power, a dramatic seascape was then, as now, rugged yet beautiful with coves like Kynance and the more savage, Church Cove.
The area was spectacular to visit (all those coves) but was probably too isolated to be a centre for the Catholic faith in Pamela's time.
Pamela had used her money from her uncle to buy the splendid house at the Lizard along with two acres of land looking seaward, but why there? As an artist, was she a fan of the beautiful light quality of west Cornwall? No, she tended to paint in artificial light, given the nature of her art which was not about landscapes. She had spent little time in Cornwall before moving there, although had sent an earlier letter addressed from Tintagel, for Sir Henry Irving had Cornish links.
She moved to Cornwall to take over the running of the little chapel and she planned to maintain a chapel in her newly acquired property. It did not quite go according to plan though as Pamela, in many letters to the Bishop of Plymouth, demonstrated. He in turn found her a veritable pain in the neck.
It was an amazing experience , however, visiting places which appeared in her letters, such as Mullion and Cadgwith Cove, trying to piece together the jigsaw about Pamela's later life.
She left the Lizard in 1939, possibly staying a few years in Exeter before making her way to Bude in 1942 where she lived a very quiet life as by this time, she was unwell. There is still no reason yet discovered for her move to Bude, so the jigsaw, despite having more pieces, remains incomplete.
What lured me to pursue the life themes of Miss Smith?
 "Although Pamela had enjoyed a fascinating life mixing with actors from the Lyceum Theatre, plus many characters from exotic bohemian London where she became a storyteller of Jamaican folk tales, I was more interested in what encouraged this woman who had been a member of the mystical Hermetic Order of the Golden Dawn and the creator of the tarot deck, to eschew all that to pursue her reception into the Catholic Church.
What made her have this massive, total life change which involved her converting to and being received into the Catholic Church in 1911 and moving to Cornwall at the end of the War in 1918 on a mission to evangelise the area? What made her turn her back on her social life, her friends and her artistic endeavours to pursue a Catholic mission? Lily Yeats, sister of the poet, had already complained that Pamela had become a boring convert mixing with dull people. She did try selling her "little paintings" but if you have seen them, they are not exactly tourist-fodder.
Most people remember Pamela for her single act of creating the Rider Waite Smith tarot deck yet much of her life was spent devoted to the church. Very little was known about her later life and many myths prevailed. These are tackled in the book such as her alleged by-racial origins and her alleged lesbianism and synaesthesia.
What was of particular interest to me was that despite living in the wonderful county of Cornwall, Pamela rarely mentioned in her correspondence the sea, the air or the light; indeed what she did mention was a shortage of tourists to buy her artwork and to visit the chapel to leave some money in the collecting boxes to help maintain it during the winter. As Tony Edwards explained: times were hard. Pamela lived through the depression and two World Wars.
People travel far and wide to find out more about Pamela, especially where she is buried. She rests in the churchyard of Saint Michael's Church in Bude, although the exact location is not known. I have spoken with people from America, Canada and Australia, intrigued about Pamela's burial place. That said, her life is rather more interesting than her death.
We know she had a so-called pauper's burial and moves are afoot to place a plaque somewhere in Bude, perhaps at the Heritage Centre, to commemorate Pamela's time in the town for the many visitors who seek out her final resting place. While in Bude, Pamela lived at the flat in what is now the Bencoolen Inn, a place in which she died.
My book contains unique, never previously published correspondence from Pamela to the Bishop of Plymouth and also interview material with the late Tony Edwards from Bude, who was Pamela's errand boy when she first moved to the town.I have researched other aspects of her life which provide social context. Many of her aficionados ave kindly contacted me to praise the level of research in the book (warm glow time).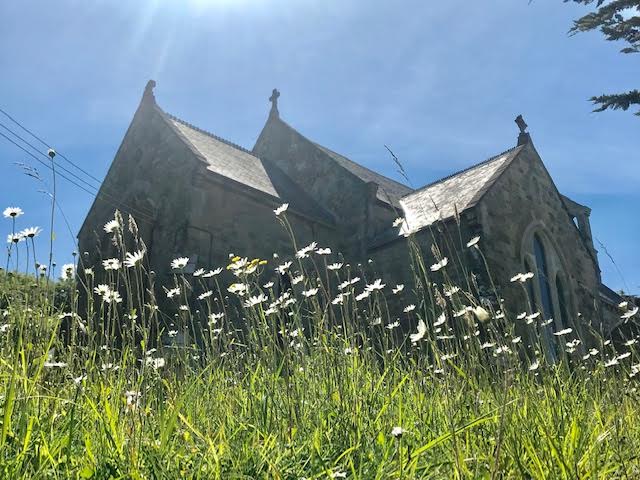 Along with contextual information about Pamela's life the book has added extra pieces to the life jigsaw of this enigmatic woman who has intrigued and beguiled so many.
The book is available from bookshops, from Amazon and direct from Fonthill Media.